E-SCHOOLS, CONFERENCE ARCHIVES & Video & Audio Learning Resources from Glasgow Prophetic Centre
LIVE FROM THE GLASGOW ROYAL CONCERT HALL, 14-15 FEBRUARY
Watch all sessions live here + on-demand access to the conference archives.
eCourses & Conference Archives
This is the most significant season that you will have ever lived through. You need to hear what the prophets are saying at this time!
You can currently purchase the following learning courses from Glasgow Prophetic Centre (existing users – you may need to login to your account to see all of your courses):
These online schools are only accessible to school attendees.
Get mentored as an Emerging Prophet
Now in its second year, our Emerging Prophets programme is a year-long mentoring course, with online workshops, mentoring groups and two in-person 3-Day Intensives at Glasgow Prophetic Centre.
We record hundreds of free videos every year – from prophetic words, to Bible teaching to our Sunday morning live streams. You can follow us on YouTube, Vimeo, Facebook and Instagram to be the first to receive these video messages – our find a selection below. Enjoy!
We live stream our small family gatherings on most Sundays from around 11.30am UK time.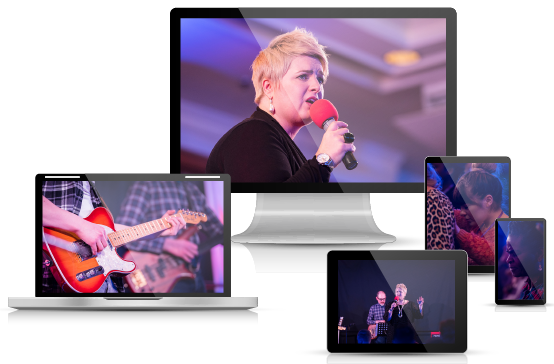 Video & Audio Learning Resources
from Glasgow Prophetic Centre
Our core aim is to reveal the voice of God and one of our favourite parts of this mission is training, equipping and resourcing the body of Christ to hear Him better and to prophesy with excellence.
Our team of prophets, teachers and trainers regularly release online video and audio resources to help train you to live a supernaturally-natural Kingdom lifestyle!
We also mentor groups of Emerging Prophets through video workshops, live webinars and discussion groups. You can find our more and apply for our Emerging Prophets programme here.
Whenever we release a new video series or on-demand conference 'box set' of video archives, it is published here – so that you can learn, practice and grow with the Holy Spirit. Enjoy!