In April/May 2019 124 of our Emerging Prophets from around the world gathered in Glasgow to meet, worship, learn, practice and grow together over three intense and rewarding days.
In each workshop for this programme we'll be posting each of the archive videos of Emma and John's sessions from the event as they become available. Thank you for your patience as we pull together the hours of footage from the event!
As with all other Emerging Prophets materials, these videos should not be shared externally, as they are designed to be watched within the context and covering of this mentoring programme.
A small number of you were not able to attend the intensive. You are still welcome to study these videos. Please consider making a donation towards the cost of the event/video production. This will help us to further subsidise the costs of the course in the future. Thank you.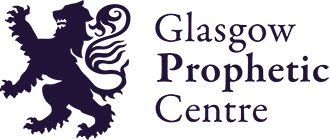 Login
Accessing this course requires a login, please enter your credentials below!